tattoo of the skull
In the eyes of those who saw the tattoo of the skull for the first time, it causes more often the image of something negative. Destruction, death, another negative … However, such a symbol does not necessarily carry a dark meaning. It often happens that sketches of the tattoo of the skull are very funny or funny, and not intimidating.
First, the meaning of the tattoo "skull" is different in different cultures and among different peoples. For the Hispanic people, this is indeed a sign of death. The skull here is a reminder of the finality of being in this world. Mexicans generally celebrate the Day of the Dead. The triumph of liberation from all earthly things, praising the transition to a better world. Everyone knows the sign on the pirate flag – it's death again. Only for those who ventured to take the path of the owner of the "Merry Roger".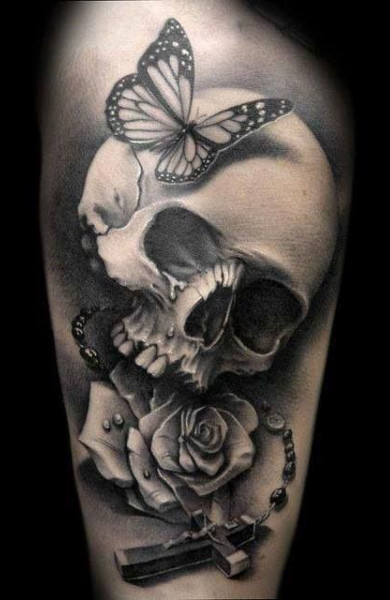 Today, skull tattoos are very popular and diverse, this can be judged from the numerous photos. So, the composition "skull and rose" personifies the unity of opposites – death and love.
Skull and snake mean respectively immortality and knowledge that we are experiencing in this world. Many adolescents invest in the image of the skull boldness and determination, a readiness to meet with changes in life and not be scared of them.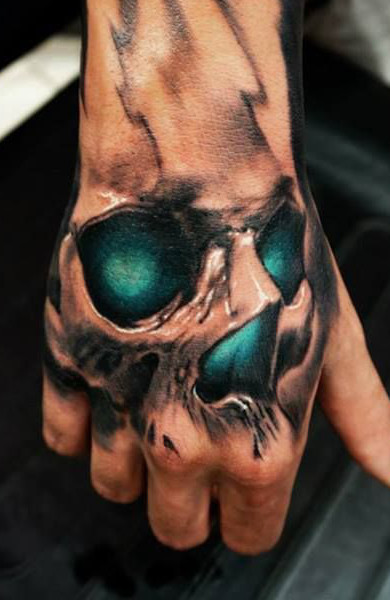 Again I hasten to pay attention, first of all, to those who are just yet planning to inflict a "skull": a tattoo with a skull is capable of carrying absolutely different, sometimes opposing meanings. No wonder the already mentioned "Jolly Roger", also known as "Adam's head", symbolizes not only the character of the pirate, but also freedom from death and the salvation of the soul.